Aviputna Goleşti has dedicated its recent years totally to the production of high quality eggs, healthy and by unique taste.
The respect for the environment and for the comfort of laying hens has generated a growing interest on our part to implement the latest technology in this field.
The desire of delivering a top quality product that meets the expectations of the most demanding, informed and educated customers, has created the need for rigorous control of all processes, setting the highest quality objectives and bringing them rigorously up to date.
That's why industry certifications indicate us as a company whose purpose is to continuously increase customer satisfaction, generating trust and loyalty for the brand.
Aviputna Goleşti farm has currently all the industry certifications and additional certifications attesting the transparency, efficiency and internal process modernity: ISO 9001: 2008 quality management system, food safety / HACCP system, ISO 22000: 2005.
The quality of "Din Ogradă" eggs has been also confirmed by two German organizations that attest the quality and safety of food, Aviputna Goleşti being the only farm in the country that obtained the KAT certificate for the F.N.C., farm and egg storage.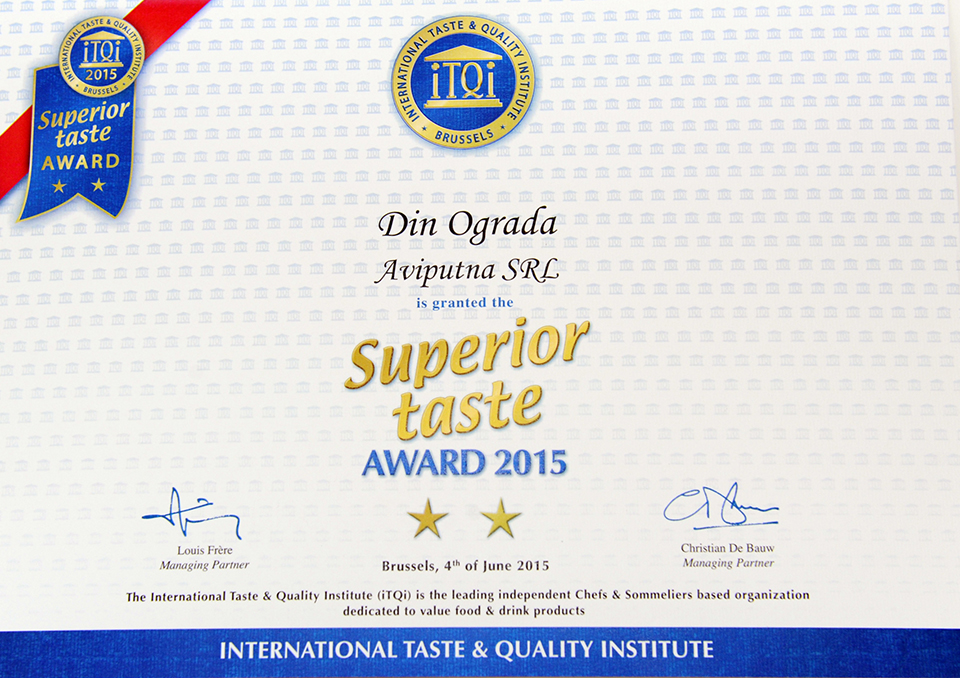 More details about this award – Superior Taste Award